If you love baking recipes with lemons this is the list for you because all of the recipes in this list call for real, fresh lemons. Pucker up!
1. Warm Lemon Pudding Cakes
Get the recipe here at Once Upon a Chef.
You will need ramekins for this recipe and these cakes are baked in a water bath so that the pudding forms underneath.
2. Lemon Meltaways
Get the recipe here at Saving Room for Dessert.
Bite-sized lemon cookies that melt in your mouth. The author states that they are "similar in texture to a buttery shortbread cookie".
3. Moist Lemon Cake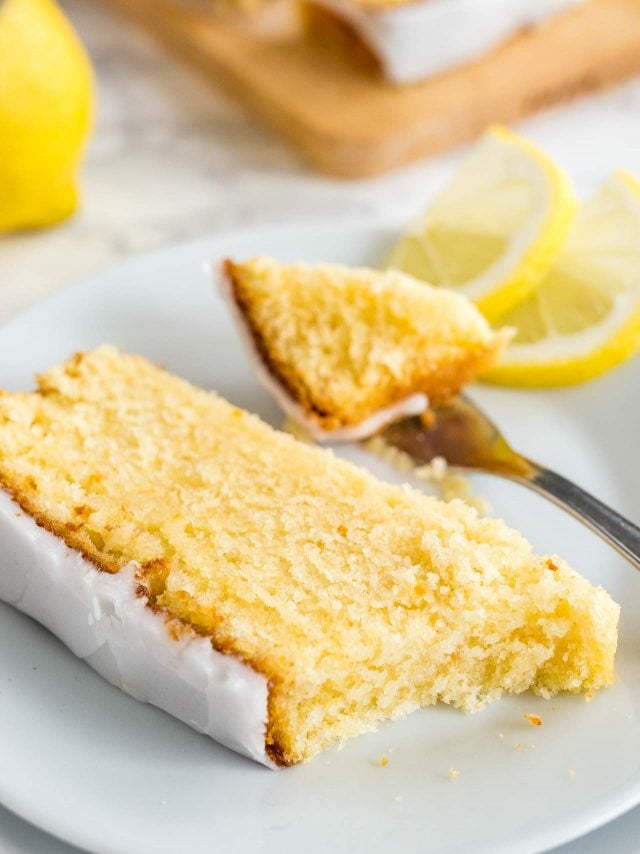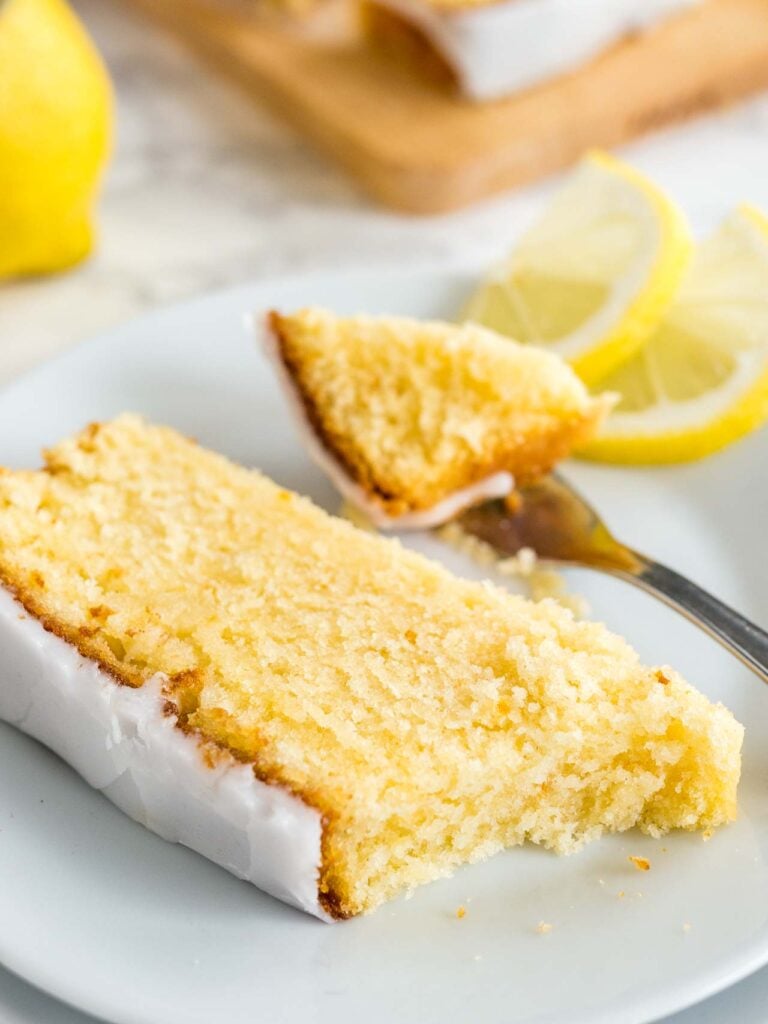 Get the recipe here at Plated Cravings.
The author claims that this pound cake tastes better than the Starbucks Lemon Loaf!
4. Lemon Crumb Muffins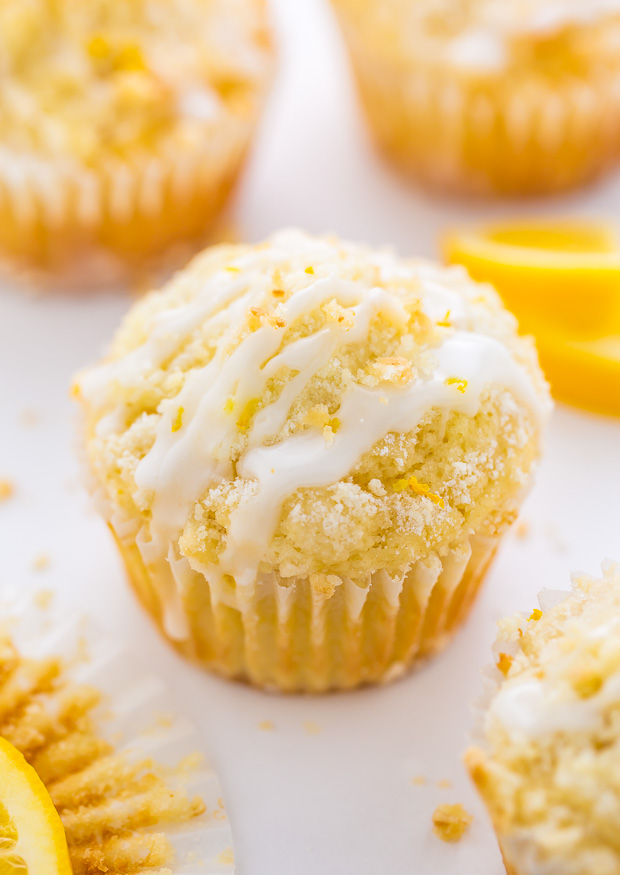 Get the recipe here at Baker by Nature.
There are three parts to this recipe; the buttery crumb topping, the moist lemon muffin base made with lemons and lemon extract, and the lemon glaze.
5. Cream Cheese Lemon Bars
Get the recipe here at Creme de la Crumb.
This is a lemon bar and cheesecake mashup. The hardest part about this recipe is waiting for the bars to cool and chill before digging in; a whopping 4 hours and 20 minutes.
6. Ina's Lemon Cake Recipe
Get the recipe here at Something Swanky.
This recipe right here calls for the zest of 5 whole lemons and 3/4 cup of freshly squeezed lemon juice. And on top of that it's made with buttermilk too. I haven't even made this yet but I know it's gonna be good when I do.
7. Lemon Sugar Cookies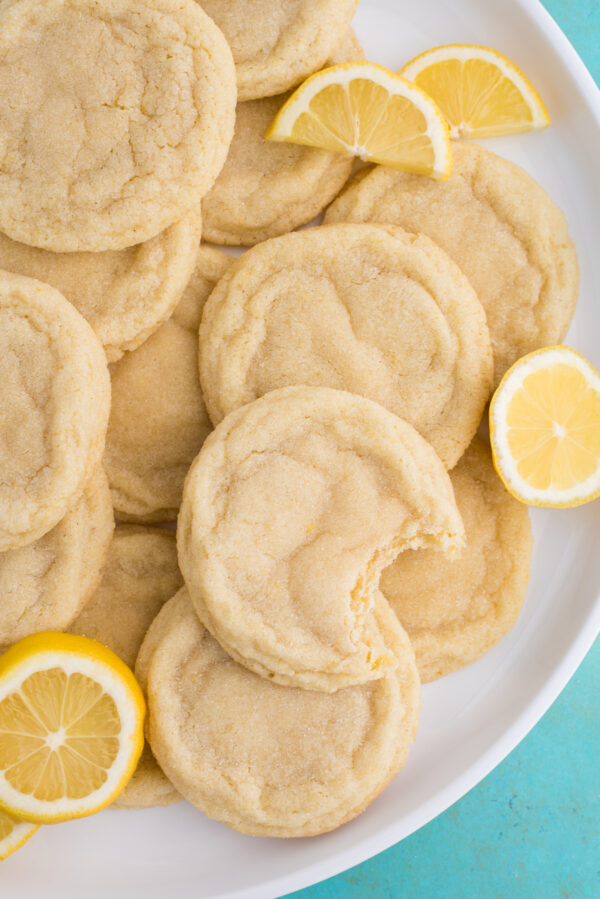 Get the recipe here at The First Year.
This is a simple one-bowl recipe made with everyday ingredients that yields soft, thick, and chewy lemon sugar cookies. According to many of the reviews, these are the best!
8. Lemon Tart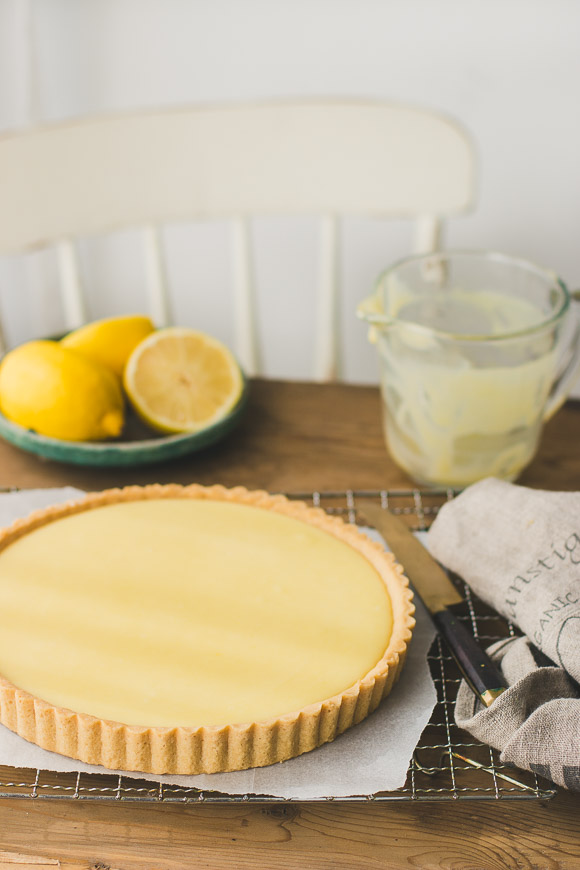 Get the recipe here at Pretty Simple Sweet.
For this recipe you'll need to make the crust then make the lemon curd, but if you feel intimidated by the first step you can simply use a store-bought tart shell.
9. Lemon Scones with Lemon Glaze
Get the recipe here at Baker Bettie.
If you've never made scones before this is a great recipe to start with; just read the reviews! It is super simple and only requires 10 minutes prep. You can make this recipe with cream or buttermilk.
10. Raspberry Lemon Cake
Get the recipe here at The View from Great Island.
This sweet and tangy layered cake is made with greek yogurt and fresh raspberries, and topped with lemon buttercream. It's a hit with many on Pinterest.
11. Lemon (Cream Cheese) Sugar Cookie Bars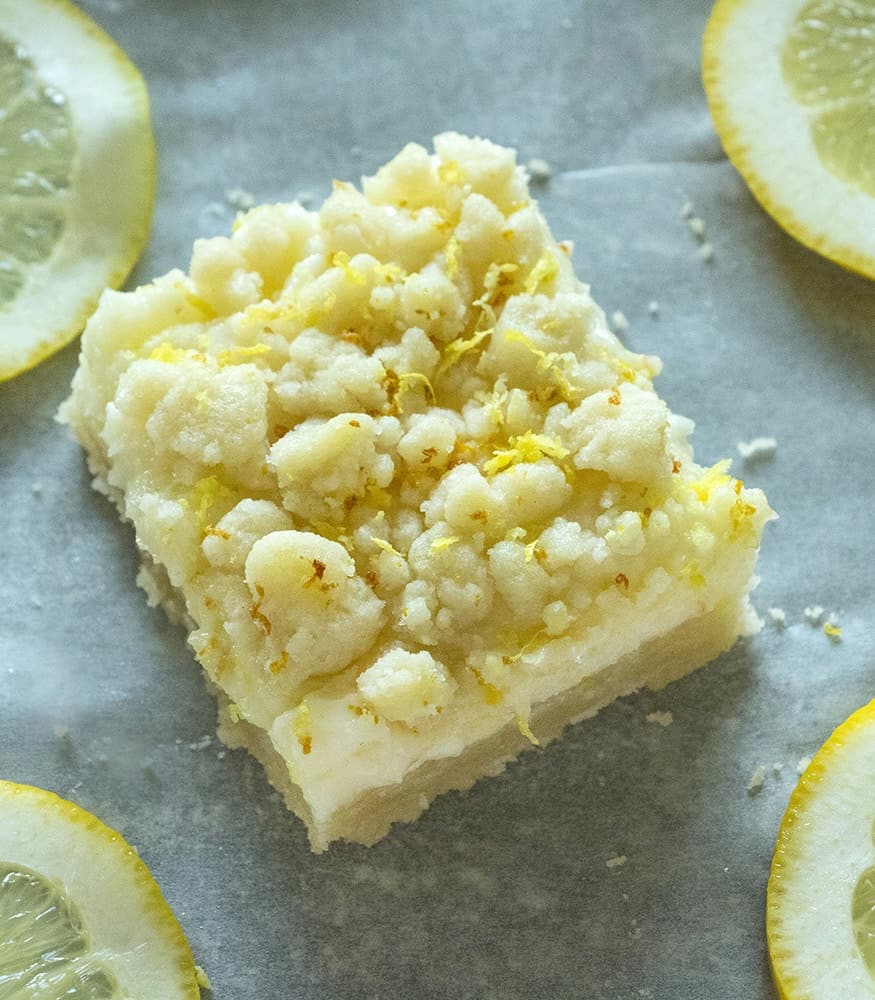 Get the recipe here at The Salty Marshmallow.
Surprisingly, there are actually only 2 parts to this recipe and both are very easy to make! The sugar cookie crust also acts as the crumble topping so it is a lot more straightforward than it looks.
12. Lemon Cream Pie
Get the recipe here at Life Made Simple.
This pie has a graham cracker crust and the filling is made with sweetened condensed milk, heavy cream, and mascarpone cheese. No wonder the reviews say that "it is just heavenly".
13. Mini Lemon Drop Cakes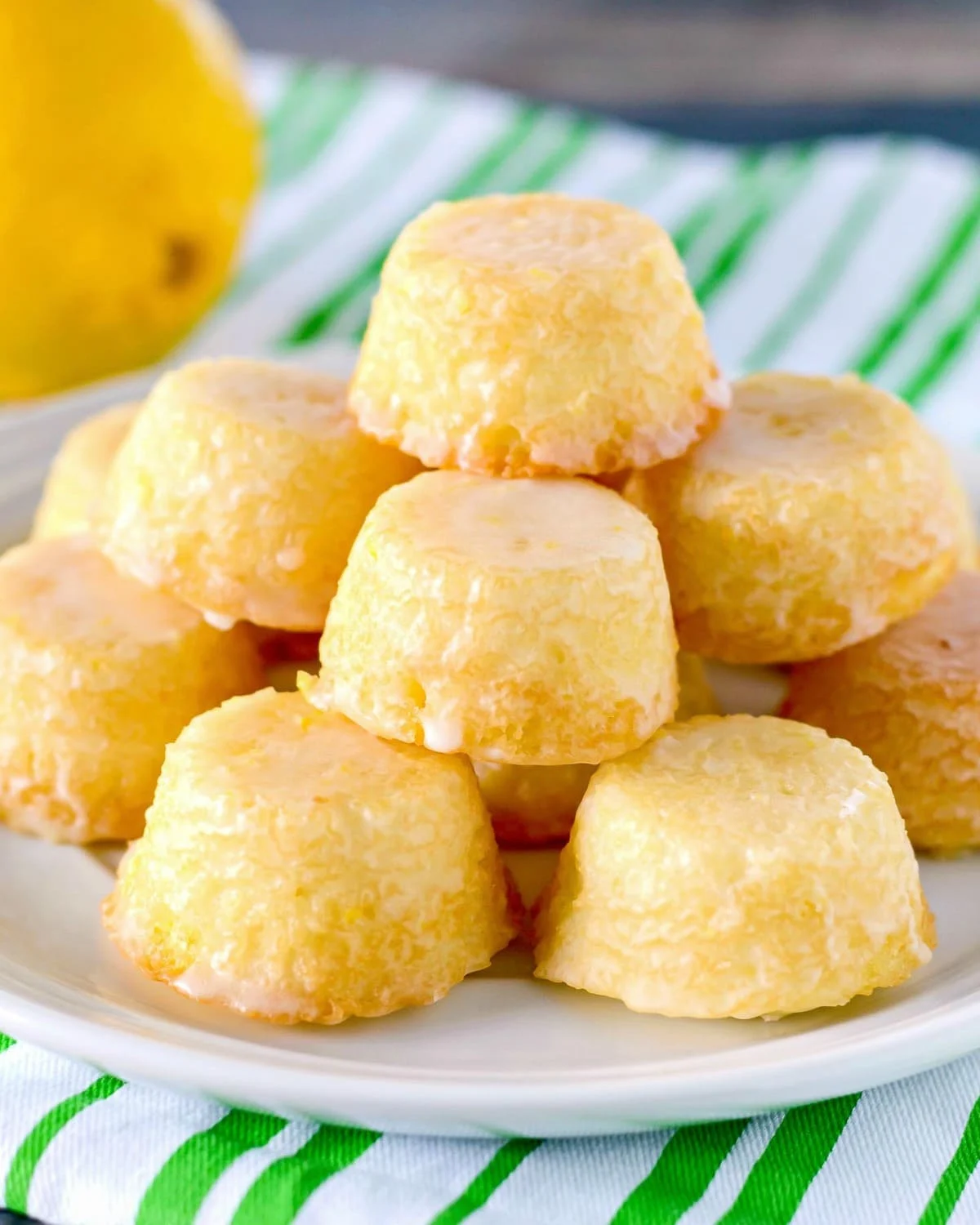 Get the recipe here at Lil Luna.
Tiny sour cream lemon cakes baked in a mini muffin pan. After baking, the cakes are dipped in lemon glaze which seeps right in creating a decadent outer layer and a moist interior.
14. Lemon Poppy Seed Streusel (Jumbo) Muffins
Get the recipe here at The Cozy Apron.
Bakery style lemon poppy seed muffins made with buttermilk and sour cream, topped with a buttery streusel, and drizzled with a tangy lemon glaze. You'll need a jumbo muffin pan for this one.
15. White Chocolate Lemon Cheesecake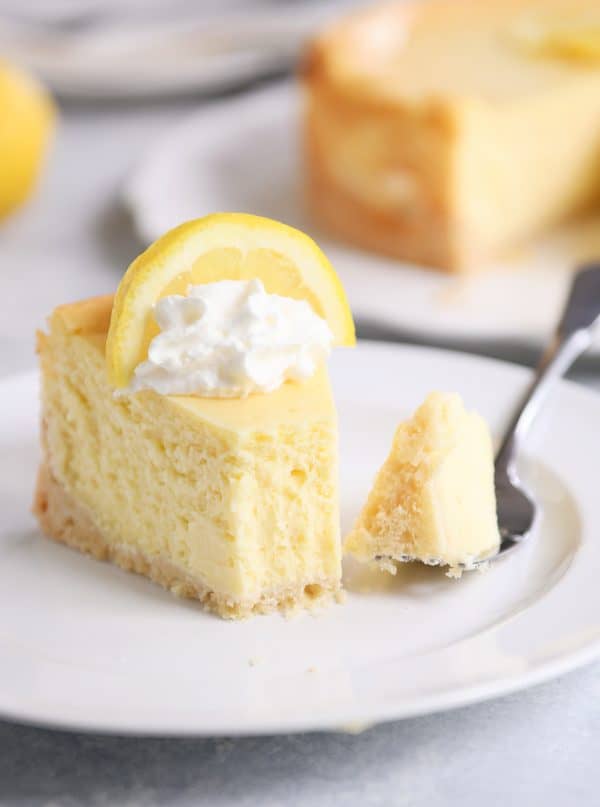 Get the recipe here at Mel's Kitchen Cafe.
A decadent cheesecake made with fresh lemons, white chocolate, and heavy cream that sits on top of a lemon shortbread crust, topped with sweetened whipped cream and garnished with lemon slices. Oh, man! That sounds good.
16. Lemon Butter Cookies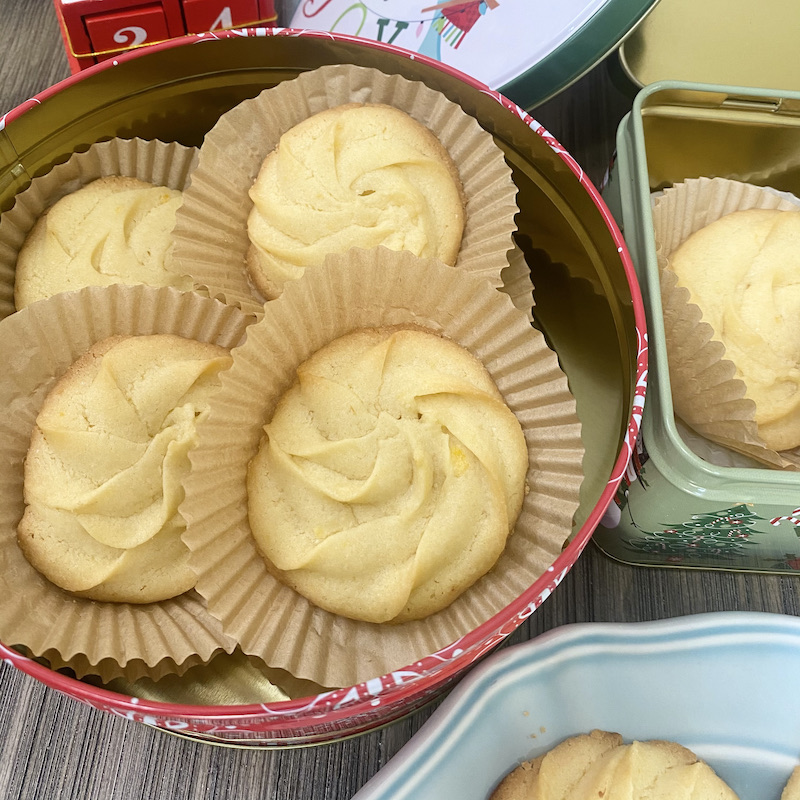 Get the recipe here at Lean Bella's Kitchen.
Simply delicious classic butter cookies jazzed up with fresh lemon flavor.
17. Lemon Velvet Cake
Get the recipe here at Rock Recipes.
A tender-crumbed double layer buttermilk lemon cake with lemon buttercream frosting. This recipe is this site's most popular and it definitely shows with over 790 reviews!
18. Lemon Biscotti
Get the recipe here at Owl B Baking.
Perfectly delicate, sweet, and crunchy lemon flavored biscotti. They're easier to make than you think.
19. Lemon Sugar Baked Donuts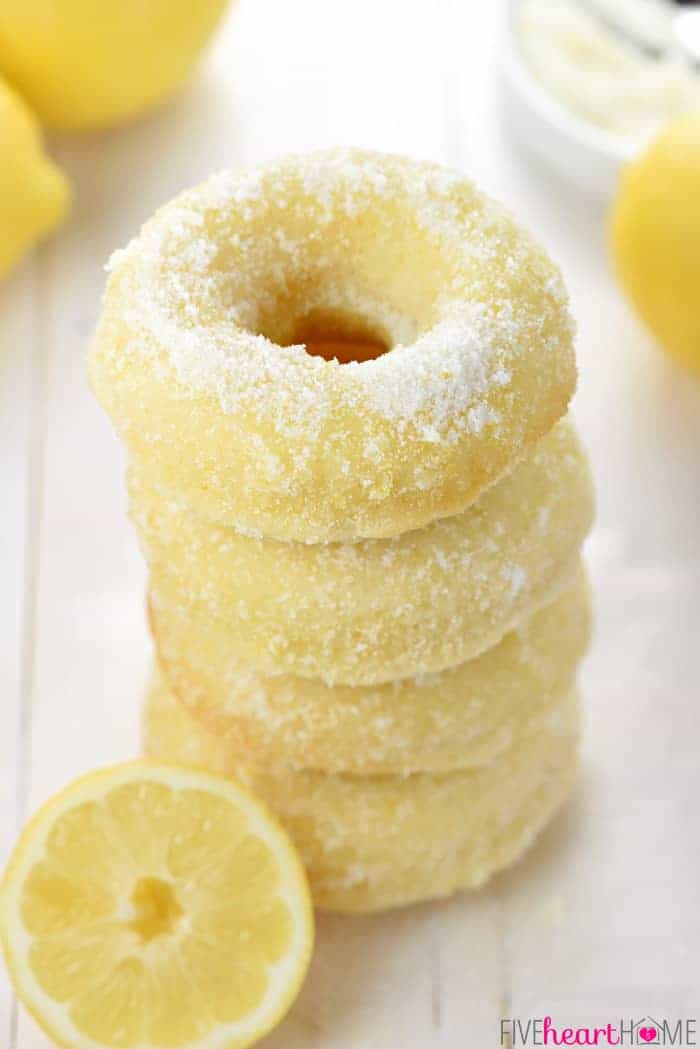 Get the recipe here at Five Heart Home.
Soft buttermilk donuts coated in butter and lemon zest-infused sugar. One review recommends replacing the vanilla extract with lemon extract.
20. Lemon Cream Cheese Coffee Cake
Get the recipe here at I am Baker.
This isn't your average coffee cake; it has cream cheese filling and you can tell just from the ingredients alone that it is bursting with lemon flavor. However, there are 4 parts to this recipe but judging by the reviews it is so worth making!
21. Crisp Thin Lemon Cookies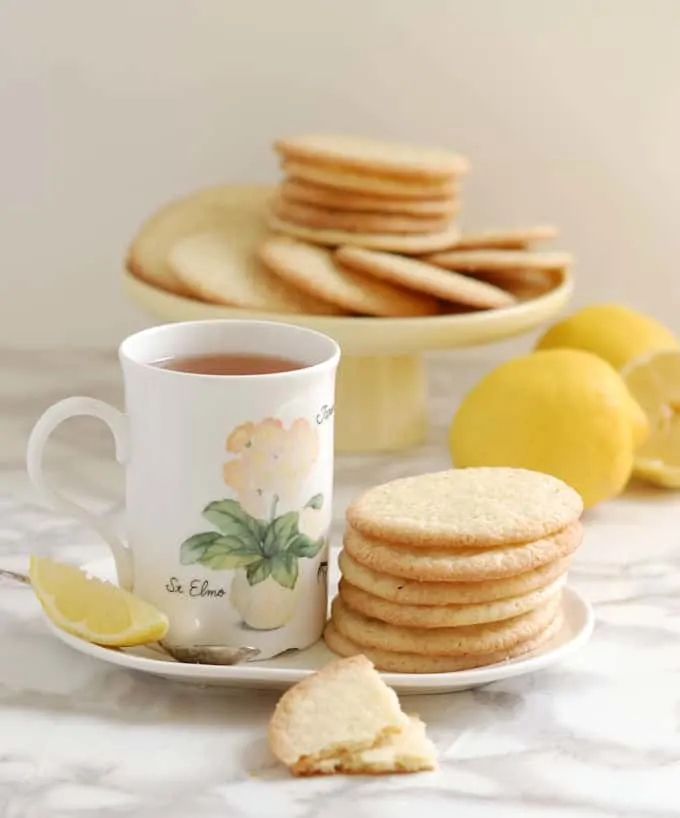 Get the recipe here at Baking Sense.
These are the cookies you'd bring to a tea party. They're made with powdered sugar, butter, and fresh lemon of course; simple and sweet.
22. Lemon Curd Cupcakes
Get the recipe here at Nourished Endeavors.
Here's how to assemble these cupcakes: core each then fill with lemon curd using a pastry bag then frost with lemon cream cheese frosting and top with more lemon curd. Each element of this recipe is lemon flavored so you know these cupcakes aren't lacking in flavor!
23. Lemon Cheesecake Bars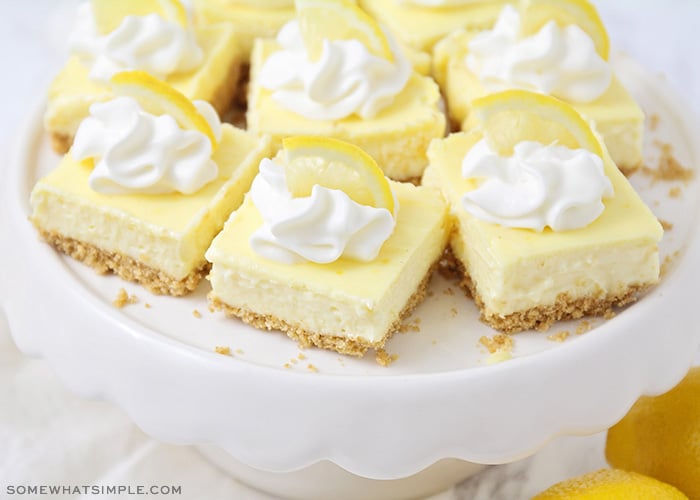 Get the recipe here at Somewhat Simple.
These bars are as simple as can be. With step-by-step photos included in the instructions, this recipe is practically foolproof.
24. Italian Lemon Cookies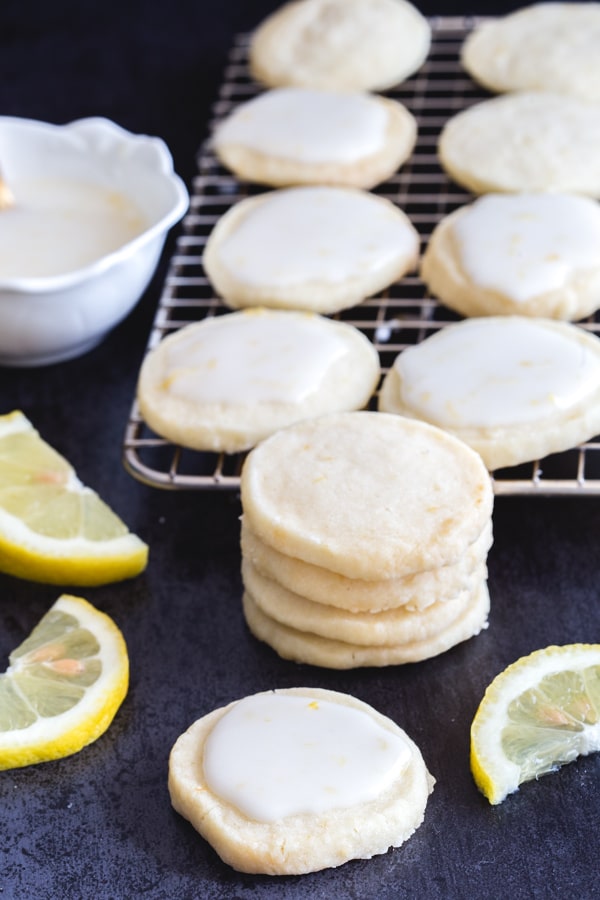 Get the recipe here at An Italian in my Kitchen.
You will need to chill the dough twice and bake the cookies at two different temperatures but the result is lightly golden, delicate, melt in your mouth, buttery lemon cookies.
25. Lemon Roll Cake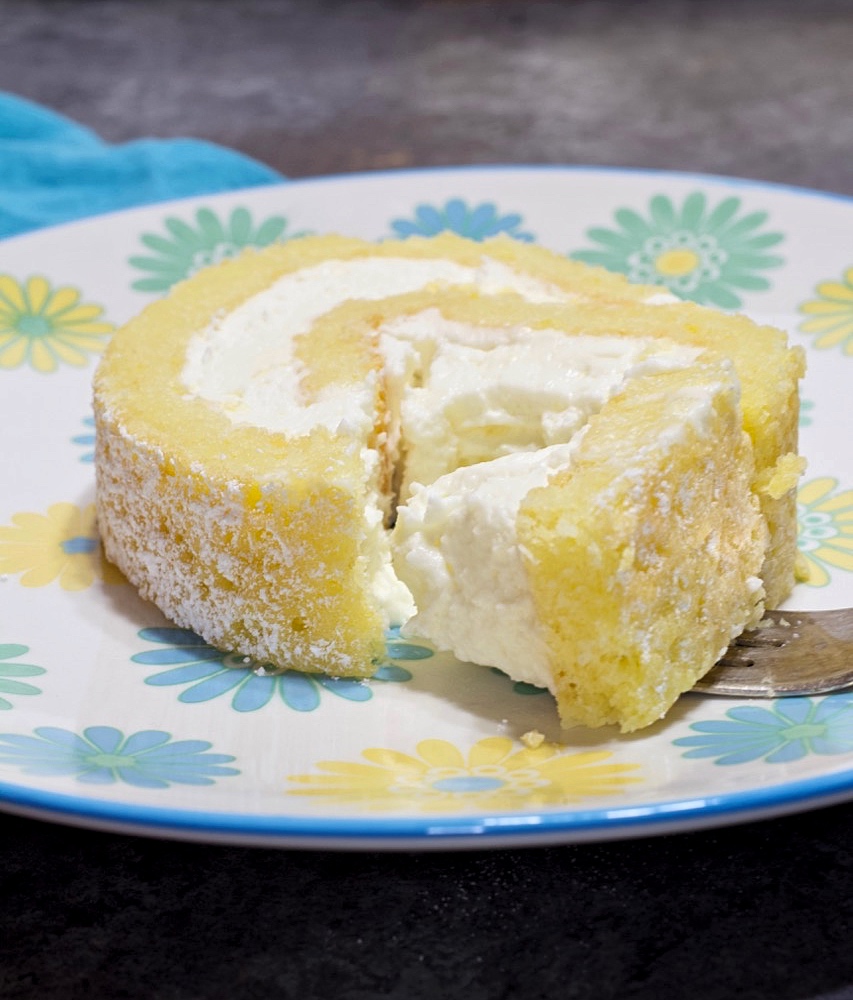 Get the recipe here at My Country Table.
A spongy buttery lemon cake filled with a cream cheese whipped cream lemon filling. Cake rolls can be intimidating to make because they look hard to execute but the author of this recipe shows you that it's the complete opposite.
---
© Beat Bake Eat. All content is copyright protected. Unauthorized use and/or duplication of this material without written consent from this site's author and/or owner is strictly prohibited.